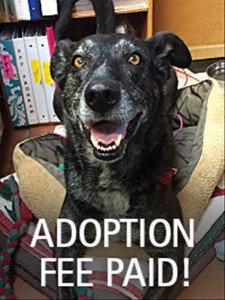 I am at the Marin Humane Society
Email: adoptions [at] marinhumanesociety [dot] org
Emma 211154  
Breed Labrador Retriever, Kelpie, and/or some kind of hound.
Sex   Female
Color Black / White
Weight 79.2 lbs
Spayed
Age   8Yrs 6Mths 3Wks
Where can you find me?             
I am at the Marin Humane Society location.
You can contact me by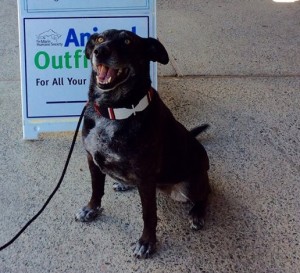 Phone (415) 506-6225
Fax (415) 382-1349
Address 171 Bel Marin Keys Blvd. Novato
A Little Bit About Me
Lovely and elegant Emma is the Mary Poppins of dogs – practically perfect in every way. Due to circumstances beyond her control, Emma has come to us to help her find a forever home. Her foster mom raves about what a wonderful companion Emma is. Everyone who meets her agrees!
Emma's ancestry is a mystery, but we're guessing she's a nice mix of Labrador Retriever, Kelpie, and/or some kind of hound. A lovely heritage to be sure.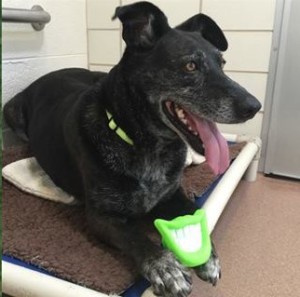 Emma feels she's too much of a grand dam to spend her days in a kennel. She effectively communicated this message with unhappy barking, and now that she spends her days in a proper office she's quite content. She settles in, relaxes well and is a perfect guest. She does prefer that her person be home much of the time. She is a house trained and very sociable girl who enjoys people more than anything. Except maybe for food and chews. Ahem. We noticed that she makes it clear when she does not want people or other dogs near her "valuables," which are usually delicious chews. Because of this we strongly advise that she live with children at least over ten who truly understand the meaning of "leave the dog's treat alone." Emma would be happy to be the only dog in your household, and dog parks and other canine social venues are not her cup of tea at all.
If you are hoping to find a mellow dog who would love to hang out with you, go for long walks, enjoy welcoming your dinner guests (remind them that she is on a diet) and listen to your secrets without ever tattling on you, Emma is the one. She is a gem among gems. Practically perfect in every way.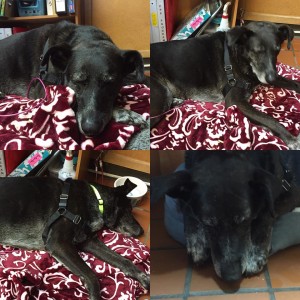 Adoption Center: (415) 506-6225
The Marin Humane Society
171 Bel Marin Keys Blvd., Novato, California 94949