Our Phone number is 707-776-6855
We focus on rescuing pure and mixed breed
Australian Cattle Dogs (aka: Queensland, Red, or Blue Heelers)
Australian Shepherds
Border Collies
Australian Kelpies
McNab Shepherd's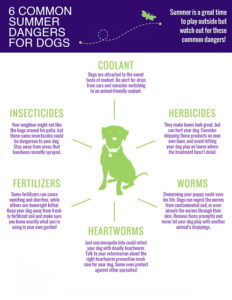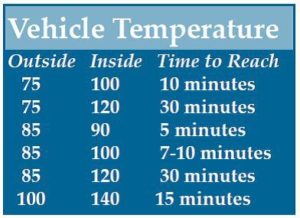 URGENT

– she is not doing well at the shelter and NEEDS to get out! She has been in shelter since 8/2015
This animal is available at: SAN FRANSISCO SPCA adopt [at] sfspca [dot] org 
Shelby
Breed 
Australian Cattle Dog Mix
Shelby is a sensitive girl who has had a rough start to life. She is looking for a quiet home where she can take things at her own pace until she feels safe and sound. She would benefit from reward-based training classes to help boost her confidence and continued dog interactions to build her social skills. Come meet the beautiful girl today!.
One of her fosters wrote up some information about our girl:
Shelby is a very easy dog to have around. She is housebroken and walks on leash beautifully with a no-pull harness. She is very food motivated, and I feel could be easily and quickly trained through positive reinforcement. I saw no signs of food guarding in the home with people or my other small dog. My dog Django is not a huge fan of large dogs. She took his corrections and moved away from him when he needed space. You can see that after a few days, they co-habitated nicely! 
Shelby has a sad story—She has been through so much in her short life before coming to us. When we originally heard about Shelby she had been abandoned by the owner 5 months before and left chained out with her Mother on the property. The neighbor had been feeding them while they were chained out and decided to turn them into the shelter. She was a little nervous when she first entered the shelter system but adjusted to it, passed her behavior evaluation, and was put on the adoption floor. She was adopted in eight days to be the companion to an older gentlemen. Unfortunately after settling into her new home, her new owner died and she came back to the shelter a month a half later. Again she passed her behavior evaluation and medical exam and was put up for adoption. Then we had her at a mobile event and unfortunately she was placed in a very busy home with young kids going to soccer, etc., another dog, in the middle of a busy city (San Francisco), with a housekeeper coming and going, and expectations that she should just fit into their schedule and lifestyle. She was stressed with all the chaos and commotion in the home with people coming and going. She growled in several situations such as the Husband coming out of a bedroom in a dark hallway and the Housekeeper bringing in a trash can. It was not a proper placement and she was returned (thankfully) 5 days later. So she was back again. No fault of her own but needing someone with kindness and understanding that she has been through so much and a soft place to land. 
She is still learning how to be a dog, and eagerly followed my dog around on walks. At the beach after getting to know each other for a few days, Django play bowed to Shelby and after a moment, Shelby play bowed back and there was a short game of chase. Shelby also loved playing fetch and chewing on a stick. Outlets like this would be very wonderful for her. 
Shelby does have some separation anxiety, and barks and stress pants when left alone or when a person she has bonded with leaves. She made some progress on the latter part of this while she was in foster, and by the end of the week, would settle down within a few minutes of my leaving and be relaxed with my girlfriend. 
Overall, I think Shelby has a ton of potential, and if my situation permitted, I would have adopted her myself. Given the right situation and a patient, moderately knowledgeable adopter, I think Shelby would blossom once she settles in as she is a sweet, sensitive girl that is eager to please. 
Thank you,
SAN FRANSISCO SPCA
250 Florida Street
San Francisco, CA 94103
415-522-3500
Mon-Fri: 1 – 7pm
Sat-Sun: 10am – 6pm
Closed on major holidays
Free Parking Available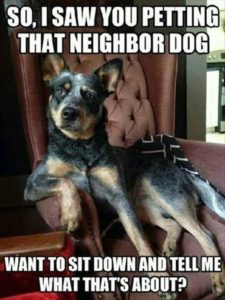 You have any funny doggie jokes or pictures you would like us to share? Email them to Jean
 This site is currently being updated by Lucinda
For technical issues contact: The Webmistress